ICFO organizes high-visibility events
linked to major occasions
In the framework of large public events, ICFO creates cultural and artistic events that combine science, literature, light, music or other cultural elements open to society at large to bring photonics into the spotlight.
ICFO regularly participates in Kosmopolis, a biennial literary event that brings together writers, poets, scientists, musicians, filmmakers, playwrights, storytellers, comic-book artists, screenplay writers, journalists, actors, librarians and editors to debate key issues of our present-day reality. This events has been held at the Centre de Cultura Contemporània de Barcelona (CCCB) since 2002. In the framework of this festival, ICFO has organized a round table, a talk-poetry workshop-mini concert, and an interactive activity around Alice, the character from the book Alice in Wonderland (italics for title) by Lewis Carroll and that connected the spirit of Alice with the twofold nature of light.
Also, in celebration of the International Year of Light 2015, ICFO inaugurated Barcelona's light festival, Llum BCN, with an exhibition of illuminated human towers (castellers) by the Colla Jove de Barcelona. Within the same festival, ICFO has participated with a light installation created by British artist Andrew Chappel in colaboration with ICFO, and with "Opening the eyes", a music, light and ballet show produced by ICFO and perfomed by the company Muralla15.
<iframe width="560" height="315" src="https://www.youtube.com/embed/W9CAeeLFaJ0" frameborder="0" allowfullscreen></iframe>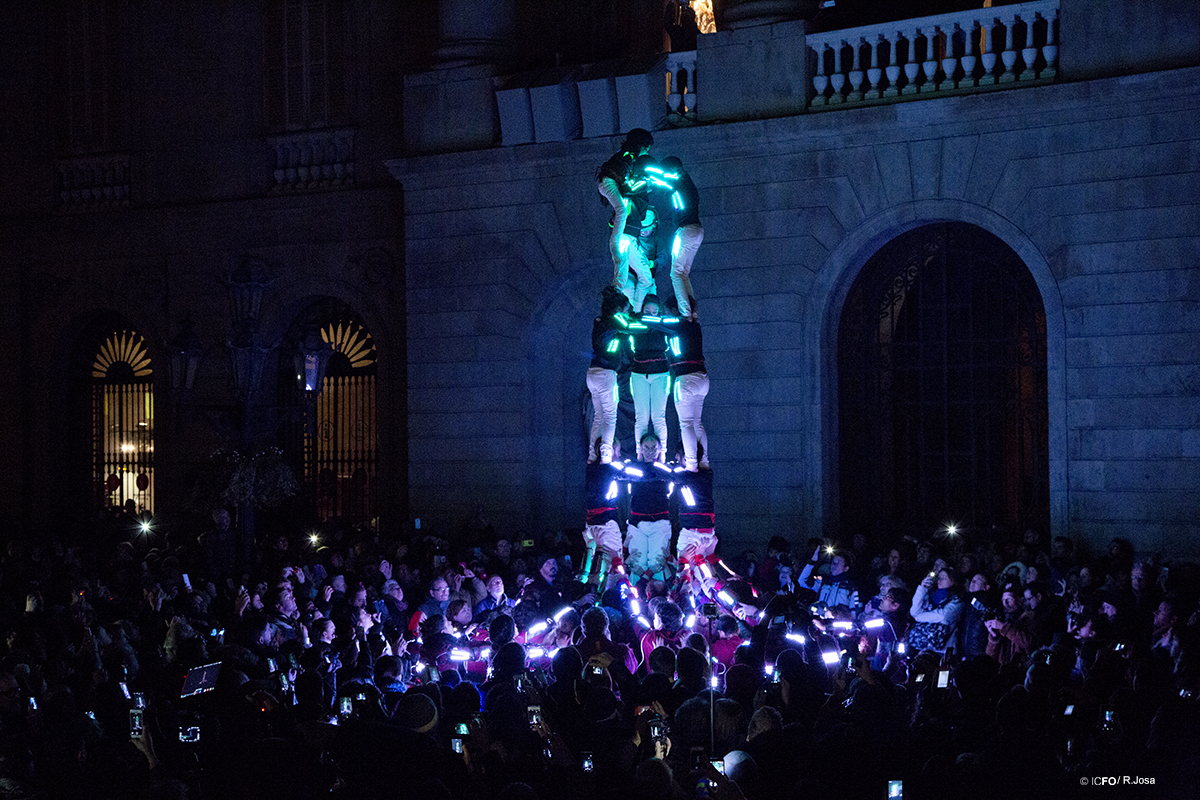 Creating publications for different audiences ICFO reaches out to all ages through books and other publications that aim at immersing readers in the fascinating world of photonics. FROM THE BIG BANG TO LASER EXPLORERS IN SPACE lluminado and Lucilda is a series...
read more