Scientific projects that require
the participation of people
ICFO encourages society to be part of the scientific community through scientific experiments that require the participation of citizens, raising awareness in an engaging way and allowing everybody to meaningfully contribute to scientific research.
ICFO organizes workshops and talks for teachers and schools to help integrate this type of activity into the classroom.
For more information on future events like these, stay tuned through our page on Upcoming Events.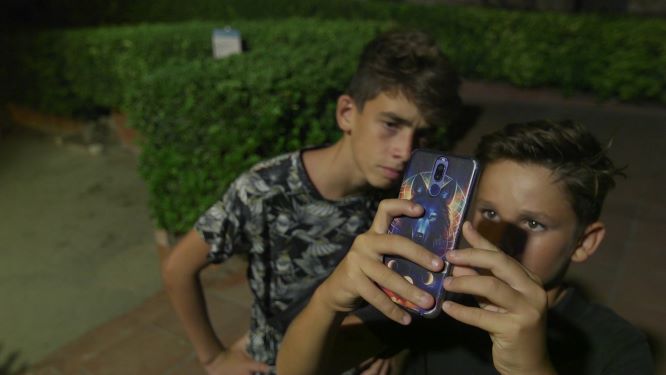 NightUp Castelldefels
A collaborative experiment to investigate the importance of color in light pollution
Not being able to see the stars is just one of the many other consequences of light pollution: changes in ecosystems, wasted energy, effects on our health, etc.
NightUp aims to generate a tool that is useful to scientists and experts investigating this type of contamination.
Thanks to the collaboration of citizen scientists like you, we will create a color map of artificial light of Castelldefels that would help to better understand the impact of color on light pollution. If this first project is successful, it can be expanded easily to cover other areas, potentially at the global scale.
The big bell test
Worldwide physics experiments powered by human randomness
ICFO also created and organized The Big Bell Test, which enabled citizen participation in a series of cutting-edge quantum physics experiments that took place on 30 November 2016. These experiments tested the laws of quantum physics, requiring the help of the largest possible number of people. As a result, more than 100,000 people participated in the BIG Bell Test, completing more than half a million times the levels of the video game created to facilitate participation, generating more than 90 million bits, a number that tripled the initial expectations of the scientific team leading the project.
BCN Respira took place in September 2015 that sought to promote the understanding of the properties and behaviour of aerosols in the atmosphere as well as their effects on the environment, involving Barcelona's citizens in a scientific experiment using their smartphones and light. This initiative was part of the European H2020 project LIGHT2015. Almost 500 measurements were taken in Barcelona, engaging hundreds of citizens.
ICFO creates materials for educators and participates in European projects that generate resources for teachers. Feel free to enter the areas below and use the materials and content to bring science and technology closer to your classroom in a different way. We...
read more