October 18, 2022 – 16:00 h
ICFO
What makes a chocolate treat so tasty and indulging? It is both the expert hand of a pastry chef and the physics and chemistry of materials.
In this talk, you will learn more about both aspects of chocolate. On the one hand, Prof. Arjun Yodh will explain scientific concepts, like phase transitions and the behavior of surfactants, that make creation of chocolate-based sweets possible. On the other hand, Lucila Canero will put these principles to practice, by preparing, on-stage, delicious recipes based on chocolate and by sharing her culinary expertise.
At the end of the talk, the registered attendants will be able to taste some her creations. To ensure we have enough samples for all participants, register before October 15.

The talk is in English.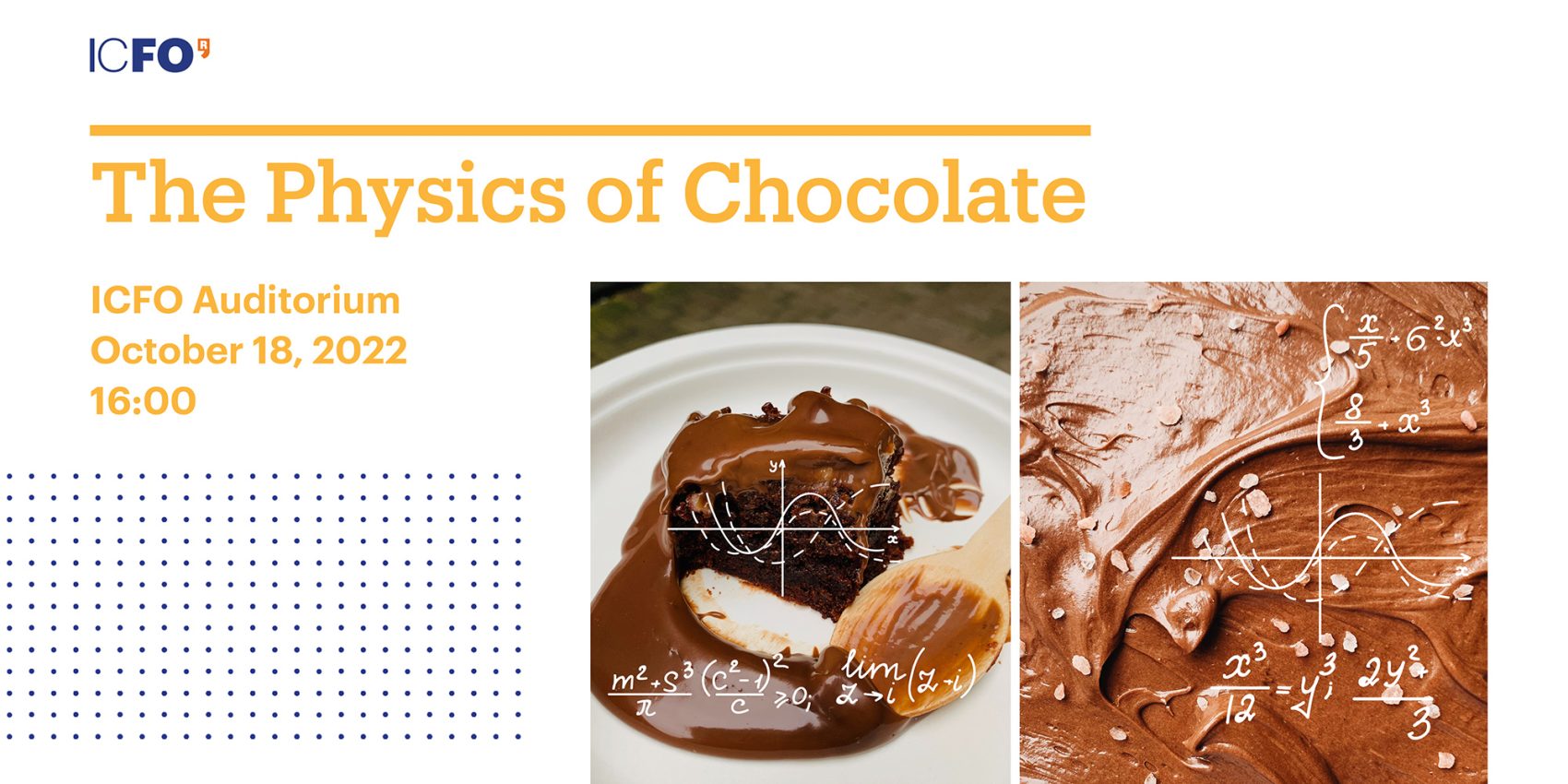 ABOUT THE SPEAKERS
Arjun G. Yodh
Skinner Professor of Science and Chair of the Department of Physics & Astronomy, University of Pennsylvania
Lucila Canero
Pastry chef at La Luciernaga Shop