Tinker with graphene
and its properties
Graphene is the first 2D material fabricated on Earth. It consists of a two-dimensional, hexagonal lattice of carbon atoms.
Despite being one-atom thick, graphene is stable and surprisingly strong. The physics of graphene makes it an excellent conductor of electricity and heat, while being flexible, stretchable, and almost transparent (it only absorbs 2.3% of light). All these characteristics in just one material make graphene a very promising tool for the development of new technologies.
Below you can find links to the instructions to hands-on activities related to graphene for high-school students. In the Extras sections you can find interesting links to external resources to learn more about this amazing material.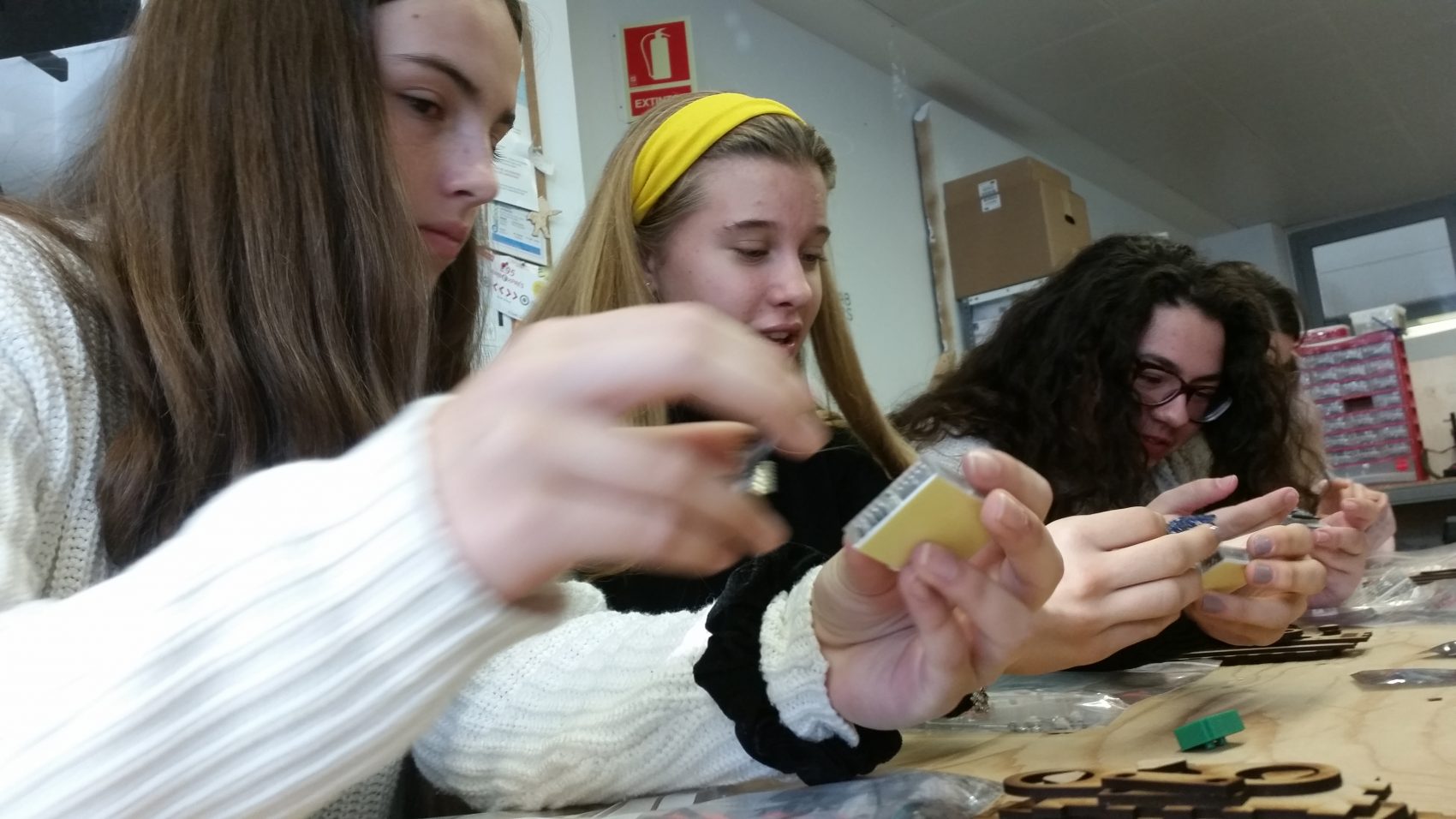 We are here to help you learn more about graphene: you can contact us by email to to ask us your questions.
We offer support for high school student research projects on this topic. Check the calendar to book a video call with us and find out how we can support you.
From time to time we also organize teacher training courses: check the calendar to see if there are any scheduled or sign up to our distribution list to find out the latest news.
These activities were developed thanks to the GSMA Chair in Graphene at ICFO.
This work is cofunded by the European Regional Development Funds (ERDF) allocated to the Programa operatiu FEDER de Catalunya 2014-2020, with the support of the Secretaria d'Universitats i Recerca of the Departament d'Empresa i Coneixement of the Generalitat de Catalunya for emerging technology clusters to carry out valorization and transfer of research results. Reference of the GraphCAT project: 001-P-001702.
Spark your secondary school students' interest in physics and quantum technologies
read more