LIGHTtalks: Careers in Photonics are destined for university students to highlight the importance of Photonics as a career option, its potential, and the fact that people with different backgrounds have come to work in photonics, the same as that people use photonics to work in different disciplines.
This event aims at providing an overview of the multidisciplinarity of the photonics professional landscape. A scientist, a reporter, a lawyer, a banker and an entreprenuer, among other, will come and tell us about their experience in working in photonics.
This event will take place on 21 November in the Aula Magna of the Faculty of Physics of the Universitat de Barcelona, from noon to 2:00 pm.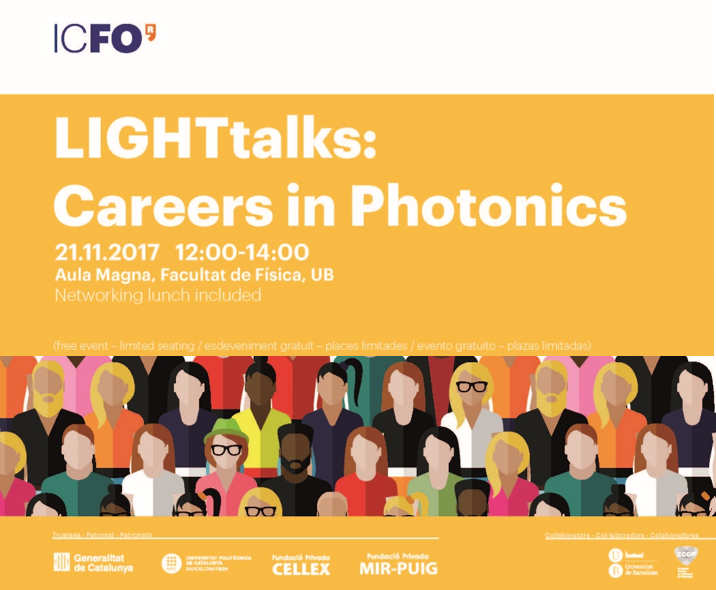 Location -
Universitat de Barcelona
Gran Via de les Corts Catalanes, 585
08007 Barcelona
The University of Barcelona is the most formidable public institution of higher education in Catalonia, catering to the needs of the greatest number of students and delivering the broadest and most comprehensive offering in higher educational courses. The UB is also the principal centre of university research in Spain and has become a European benchmark for research activity, both in terms of the number of research programmes it conducts and the excellence these have achieved.