What are quantum technologies and why do we use them?
november 16, 2021 – 11:30-12:30 CET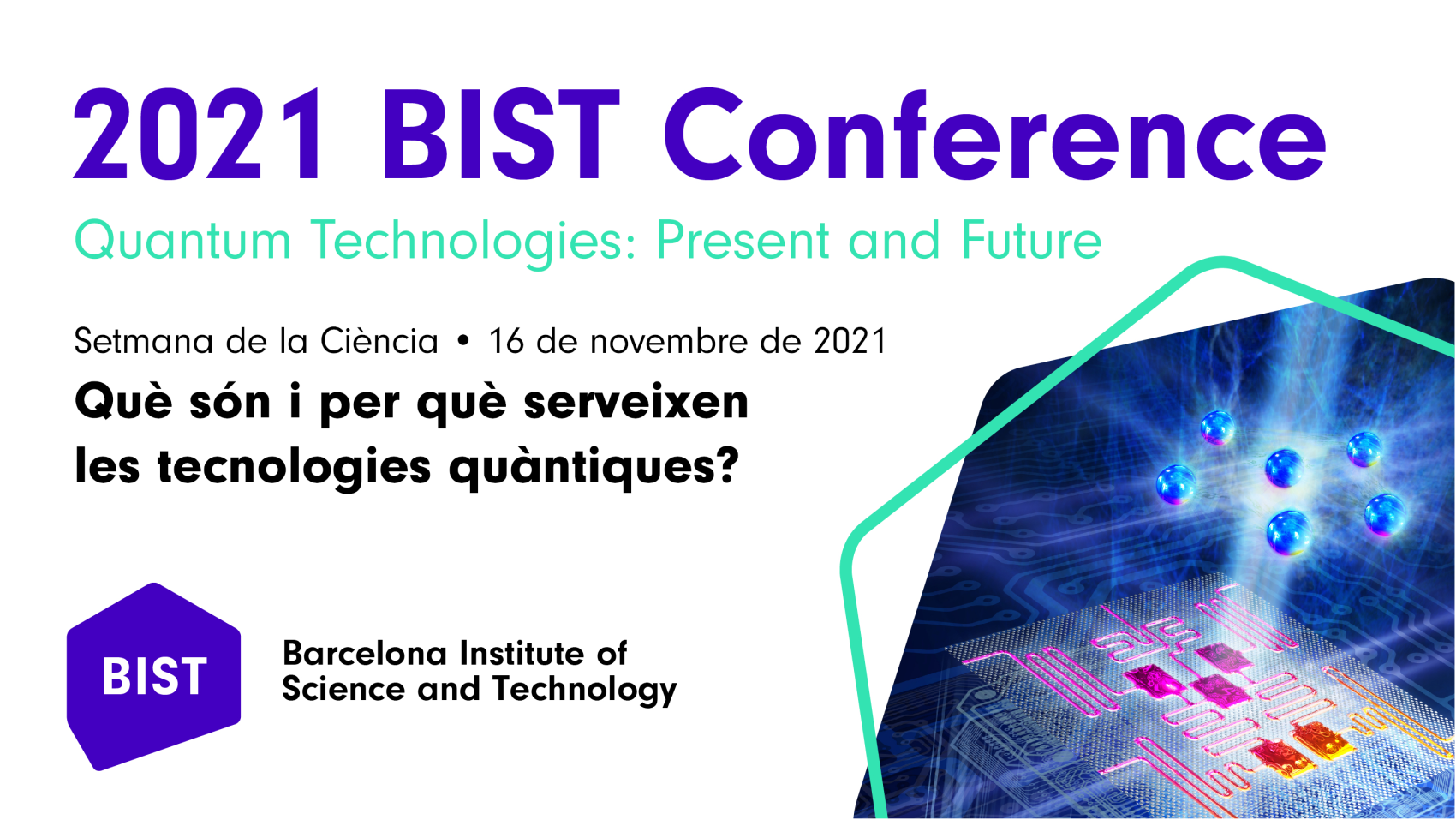 ICFO is one of the seven Catalan research centers that form the Barcelona Institute of Science and Technology (BIST) and participates – as in the past years – in its annual conference, dedicated to quantum technologies.
As part of the 2021 BIST conference and in coincidence with the Catalan Science Week (Setmana de la Ciència), BIST organizes an event aimed at high school students (14-18 years old) to introduce them to these promising new technologies that will likely have an impact on their future.
During the first part, three researchers from BIST centers will have 5 minutes to explain their research in an engaging and accessible way. During the second part, they will answer the questions that the students will send them in real time via chat.
The session is free and will be streamed on YouTube in Catalan or Spanish. 
Meet our speakers:
Federica Beduini, outreach team at ICFO, will introduce briefly what are quantum technologies and why they are important and moderate the rest of the session.
Maria Auxiliadora Padrón, postdoctoral researcher at ICFO, will talk about quantum communications and quantum internet.
David López Núñez, PhD student at IFAE, will talk about quantum computers.
Sara Martí-Sánchez, postdoctoral researcher at ICN2, will talk about materials and platforms for quantum computing.