september 2023 –
june 2024
icFO
Deadline for application submission: july 17, 2023 (extended)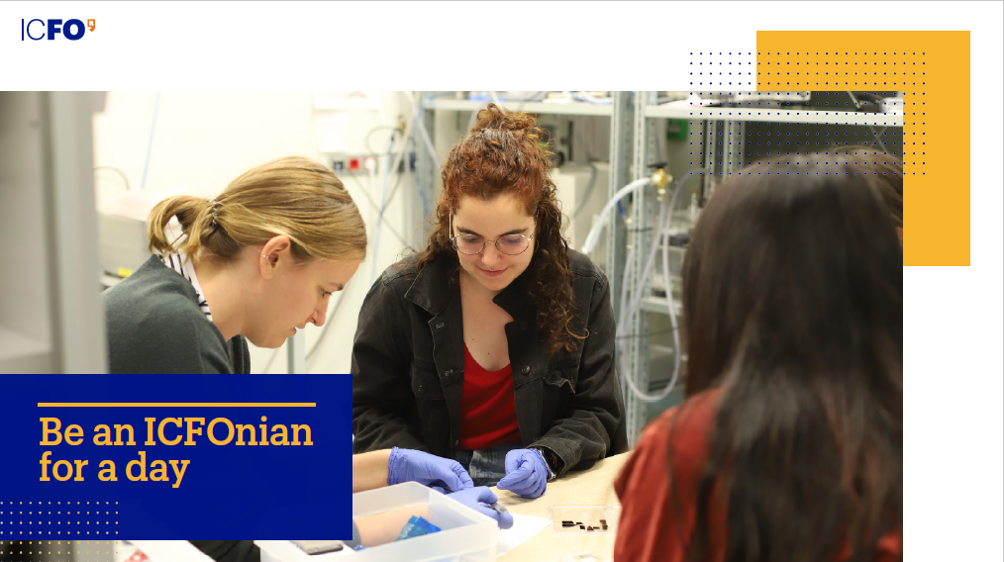 Are you a woman, a genderqueer or non-binary person in a STEM* undergraduate or master program?
*Science, Technology, Engineering, Mathematics
The program, integrating 4 events spread throughout the academic year, will allow you to:
get to know ICFO researchers and familiarize with the feeling of frontier research;
experience the daily life of an ICFOnian;
get inspiration for your future career in STEM;
create a network with peers and ICFOnians;
become part of the ICFO family!
Participants will be given priority and preference for the ICFO – Summer Fellows Program through two designated slots.