Young Photonics Congress 2020
Come to the next Young Photonics Congress and live the experience of a scientific congress where the spotlight is on young people like you! You could explain your work to other students and to ICFO researchers. It is a fantastic occasion to share knowledge and experiences with other people who share the passion for science.
In the past editions we had many talented high school students presenting very interesting projects related to:
the nature of light and its applications;
graphene and new materials;
renewable energy;
microscopy;
light applications to health and life sciences;
nanotechnology;
quantum physics.
We can't wait to hear about your project: send us an abstract and a poster before February 3, 2020.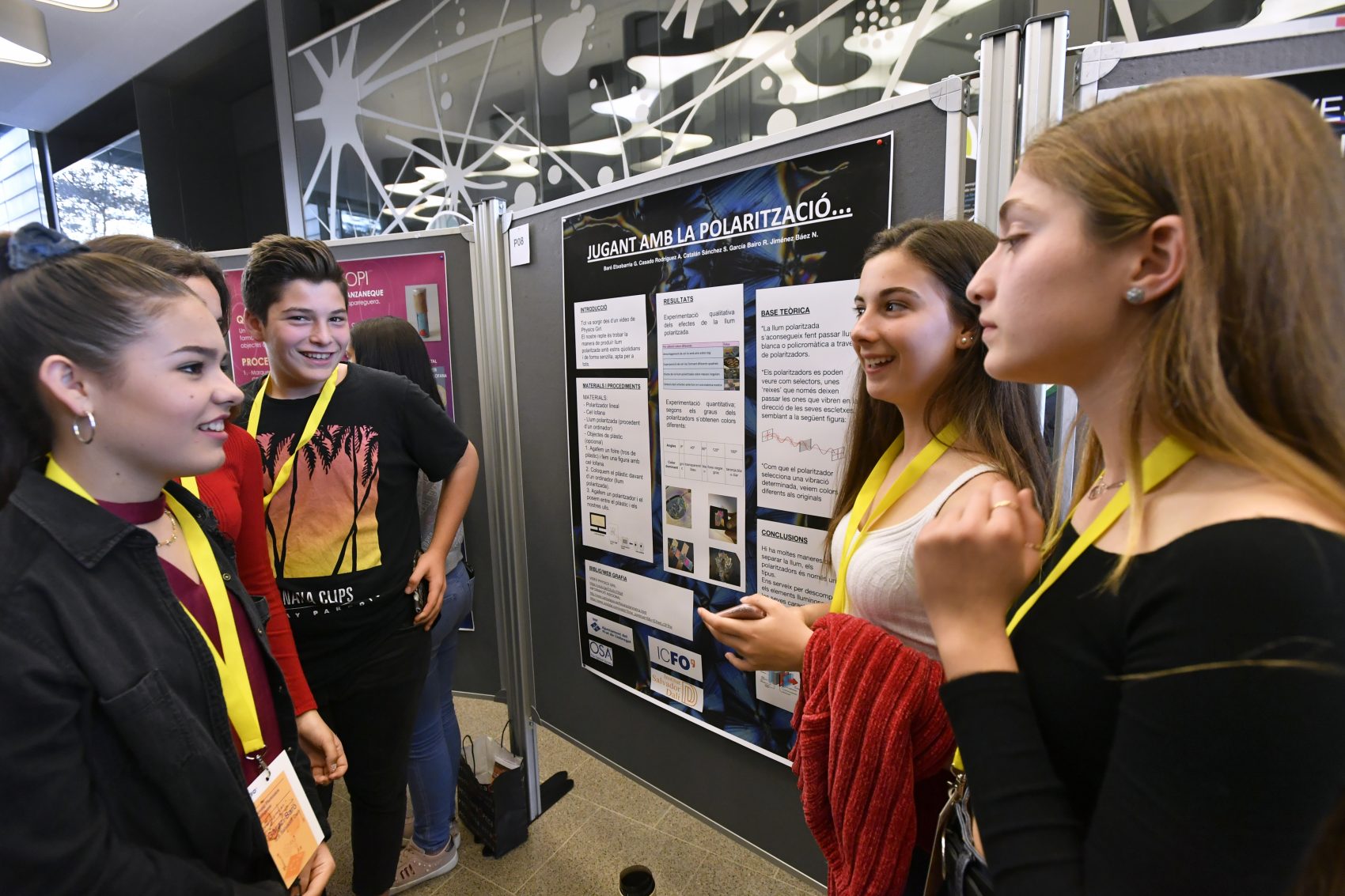 Av. Carl Friedrich Gauss, num. 3
08860 Castelldefels
ICFO's Outreach activities aim to inspire students, teachers, fellow scientists, the general public and industry at large, demonstrating the power of light as a tool for research, technology, industry and society.